The new Songwriting module/class in the Academy of Popular Music is a comprehensive course that will teach students the complete craft of song-writing. This programme has been created/written to facilitate students in their progression throughout the song-writing process step by step from the song's initial concept through to performing finished songs in a live end of year concert. Fees are €280 per semester.
The course is both academically and musically challenging and will teach students how to develop both their creativity and confidence in their abilities.
We will focus on 4 main areas throughout the course using hands-on examples of well known popular songs and testimonials from successful songwriters:
Lyric Writing and Song Structure (rhyme scheme, writing techniques such as simile, metaphor, and imagery. Song structure such as verse, chorus, bridge, and their uses. Types of songs such as list songs, holiday songs, political songs, love songs etc.)
Harmony and Melody (melodic rhythm and melodic phrasing. Use of intervals when writing melody, use of chord progressions and harmony, arrangement of instruments used in the song, song genres and their characteristics.)
The Music Industry (copyright, publishing, promotion, sales. The various agencies who protect and collect royalties on behalf of song-writers such as IMRO, MCPS, RAAP etc. Current trends and changes in the music industry.)
Song Analysis and History (complete analytical break-down of case-study songs, history of song-writing up to current chart hits)
The course will also teach important practical skills such as finding sources of inspiration, beating writer's block and working to deadlines, It does this by using hands-on tutorials with regular feedback and by giving regular weekly exercises/assignments as well as writing tips and the option of writing collaboratively with other students.
Throughout the semester/course participants will be encouraged to play their songs in front of their fellow classmates and will perform publicly in an end of year concert where they will be accompanied by a full band made up of students from the Academy of Popular Music.
Students will be required to write 3 songs over the course of the semester and will sit a written exam at the end of the academic year.
Applicants will not need any previous experience in song-writing but will need to be able to play a harmonic instrument e.g. guitar, piano.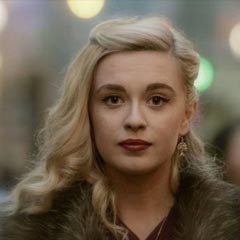 Sara Ryan is a vocalist, songwriter and performer originally from Kildare now based in Cork City, who writes mainly in folk, blues and soul. She has a B.A Honours Degree in Popular Music (Vocals). She is currently in studio recording her third single. She has become familiar with audiences within Cork City and national venues also. She was named in Hot Press Magazine as "one to watch" in an article about Cork City Women in music, and was named on Dublin City FM as "Best new comer" and "best new single", this year.