Voice lessons at The Academy (grades 1-6) are divided into 2 50 minutes classes: one vocal class and one theory/ensemble class. New students are initially assessed, then assigned an appropriate vocal class and a theory class. Classes are designed to match age, ability and musical interest. The academic year consists of Semester 1 (September to January) and Semester 2 (January to May). Students may apply to enrol at the start of either semester, with priority given to those on waiting lists.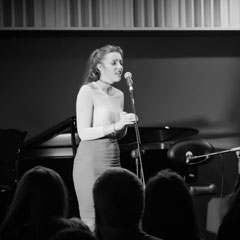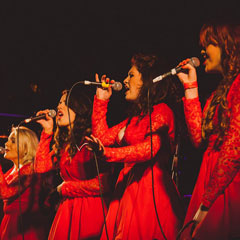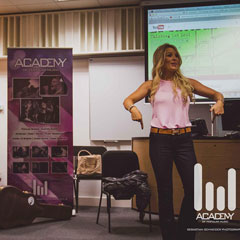 Students receive certification after completing both semesters and passing all exams (theory and ensemble sem 1&2, instrumental exam (sem 2) and continuous assessment).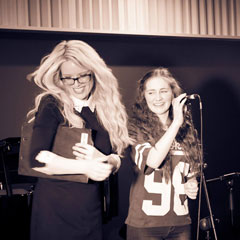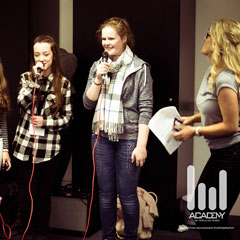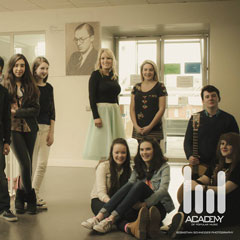 All students receive numerous performance opportunities. This is to ensure that learning is cemented in practical application and that the learning process is rewarded with positive outcomes. Fees are €410 per semester. Suitable for students aged 10 - 20 years (in special circumstances from aged 8).
Under 10 Singing
These lessons involve one 50 minute class per week Cost is €335 per semester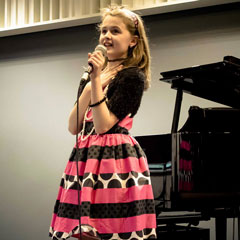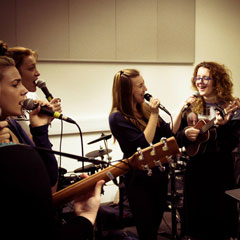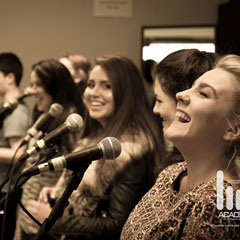 Dr. Trish Rooney
Ed.D, MA, BMus, LLCM, DipLCM, ALCM, ATCL, LRSL, FLCM
Dr Trish Rooney is one of Ireland's leading popular music academic and pedagogue. She holds multiple performance diplomas (saxophone, flute and voice), a 1st class Honours BMus degree, an MA in performance and a Doctorate in Music Education, with her focus being vocal education and popular music. She has presented her research and findings in such Institutions as Oxford, The Institute of Education, London and at The Athens International Conference on Education and is also a published author on the topic of music education. Editor of the International Journal of Learning, Teaching & Educational Research and is also an external examiner for the postgrad certificate in vocal pedagogy run in conjunction with the Cardiff Metropolitan University.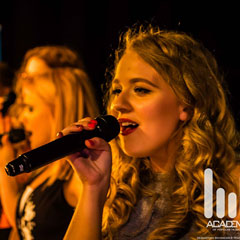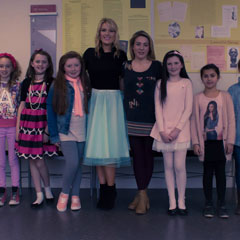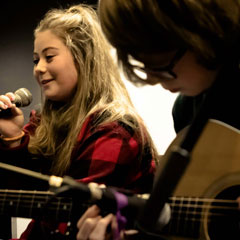 Dr.Rooney has worked extensively in the music industry, touring/recording with high profile acts and is the dedicated vocal coach for RTE's The Voice.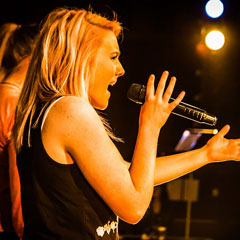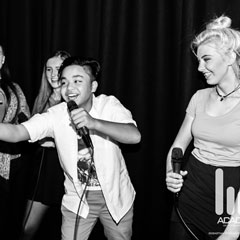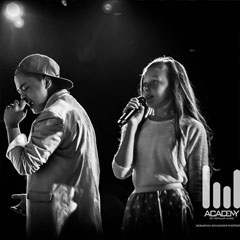 Additionally, as the only Irish certified CoreSinging teacher, Dr Rooney is recognized as Ireland's leading vocal coach and is voice lecturer on the BA in Popular Music at CIT Cork School of Music. Her students have performed on The Voice of Ireland, The Voice UK, The Late Late Toyshow, with Shane Filan & Daniel O' Donnell on RTE and for president M.D Higgins. For further information visit www.trishrooney.ie.
Alison Ronayne is a busy singer, performer and backing vocalist in the Cork music scene. With skills in guitar, bass and keyboard too, she is always in demand. She has a passion for singing and teaching. Having performed all over Ireland with both original bands and cover bands, playing corporate events, weddings, church music and festivals, she has gained a lot of experience in live performance.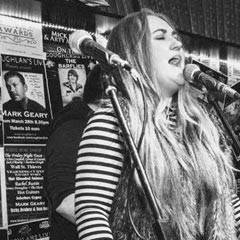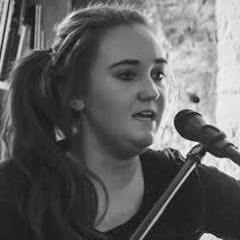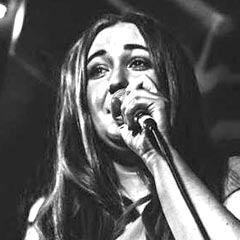 She is one of the Lead Singers of the busy Wedding and Function Band Groove Collective, and also has her own Soul Band 'Someone and the Something's'. Alison has played in venues such as the Sin É, The Oliver Plunkett, Gallagher's, Coughlan's, The Everyman Theatre in Cork, and even performed for President Michael D. Higgins. She has made appearances on several TV shows as a backing vocalist, including 'The Voice of Ireland' and Daniel O' Donnell's Christmas Special. Alison is currently studying her BA in Popular Music in the CIT Cork School of Music, specialising in voice. She recently completed the BAST singing teacher training course in London studying with renowned vocal coach Kaya Herstad Carney. Alison is constantly feeding her passion for teaching and singing with new information and is constantly educating herself.
Dearbhaile is a singer, performer and backing vocalist from south Tipperary, living in cork for the past 5 years. She began her singing career performing with choirs including the Irish Youth Choir and internationally acclaimed chamber choir Voci Nuove before deciding to focus on pop singing.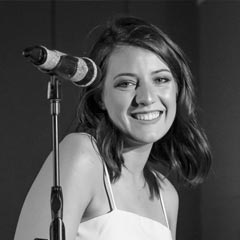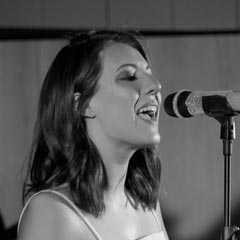 She now sings with 10 piece Motown and soul band The Papa Zitas, performing in venues all over Ireland. As well as that she sings with a vocal trio and other smaller projects. Dearbhaile just finished her studies at CIT Cork School of Music gaining a First Class Honours BA in Popular Music where she focused on pop performance, music technology and musical direction.