We offer the following two music summer camps for 2018: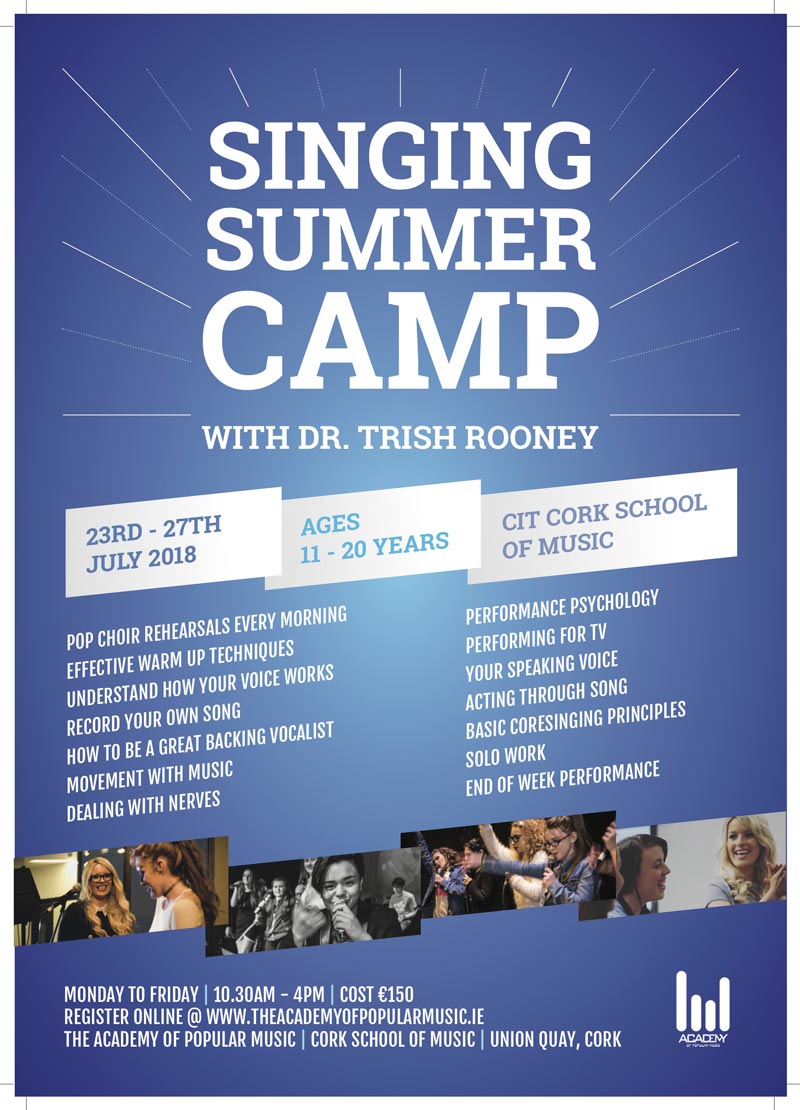 23rd - 27th of July 2017
CIT Cork School of Music
Dr. Trish Rooney
Ages: 11-20 Years
Cost: €150
9th - 13th of July
OR
30th of July - 3rd of August
(note: differs from poster)
CIT Cork School of Music
Voice | Drums | Guitar | Bass | Pop Piano
Ages: 8-19 Years
Cost: €150
Step 2 - Payment
If you pay a deposit you will be required to pay the remaining balance before the summer camp. Alternatively you can pay the full amount of €150 now (select via the dropdown menu).
Please note that an online handling fee of 2€ per 50€ applies to all payments via Paypal.