Piano lessons in Cork at The Academy (grades 1-6) are divided into 2 50 minutes classes: one piano class and one theory/ensemble class theory/ensemble class. New students are initially assessed, then assigned an appropriate drum class and a theory class. Classes are designed to match age, ability and musical interest. The academic year consists of Semester 1 (September to January) and Semester 2 (January to May). Students may apply to enrol at the start of either semester, with priority given to those on waiting lists.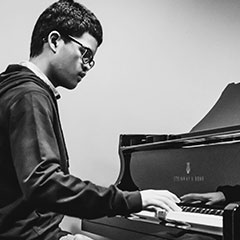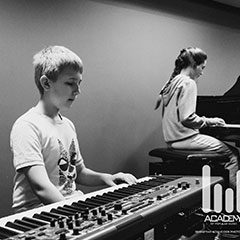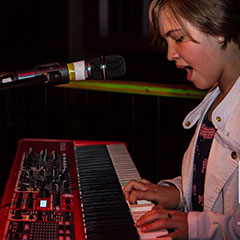 Students receive certification after completing both semesters and passing all exams (theory sem 1&2, instrumental exam (sem 2) and continuous assessment). All students receive numerous performance opportunities. This is to ensure that learning is cemented in practical application and that the learning process is rewarded with positive outcomes. Fees are €410 per semester.
Originally from Germany Sebastian began with an early education in music. He studied in Germany, Ireland, Finland and the UK where he has also been performing (on Keys and Saxophone) and creating actively as a performer and composer.
Next to music Sebastian works in the audio for multimedia industry creating audio FX and scores for film and games. Prior projects include various high profile Playstation titles with Sony CEE, and work with Apple Europe as well as projects with other gaming and media companies in Germany, the UK and Ireland. He has a passion for everything technology, especially if it is audio related. Sebastian is also very active as a programmer, designer and web developer (you are looking at one of his websites right now) delivering custom build & creative IT solutions.